It'd be no exaggeration to call udon one of Japan's national dishes.
The country boasts numerous udon specialty shops, and "Yamashita Honki Udon Shinjuku Kabukichō" (hereafter referred to as "Yamashita Honki Udon") is one of them.
Located in Shinjuku's Kabukichō district, Yamashita Honki Udon serves up udon with a strong emphasis on the broth and noodle texture, and it's available 24/7.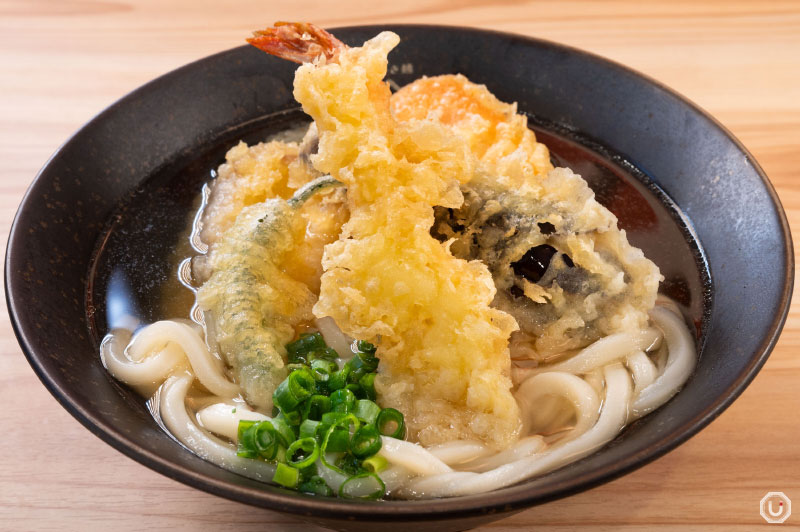 "天ぷらうどん," Tempura Udon 1,090 JPY (tax included)
The charm of Yamashita Honki Udon, an udon shop running 24/7 in Kabukichō
"Udon has a reputation as a healthy and nutritious meal by foreigners," shared Umami bites writer Steven.
Here's how he describes the impression of udon from the perspective of people from overseas: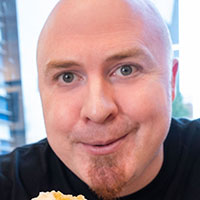 Ramen and udon are both famous as representative noodle dishes from Japan, even internationally.
While ramen is often associated with high calories and sometimes even has a junk food image, udon is seen as healthier. That's why many foreigners have the impression of it as a nutritious meal.
The Instagrammable "White Mentaiko Cheese Cream Udon"
In line with that healthy image, Yamashita Honki Udon offers simple udon dishes that you can enjoy with just dipping sauce.
However, the most popular and must-try menu when visiting the restaurant is the "White Mentaiko Cheese Cream Udon," generously topped with cheese.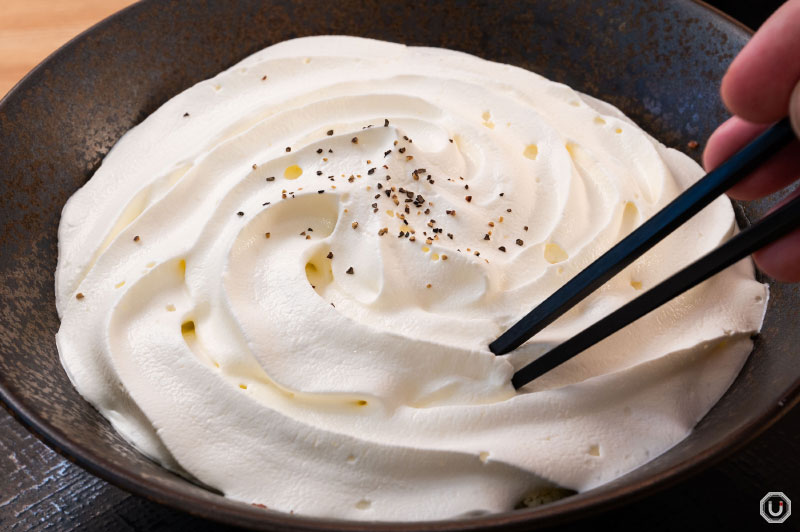 "白い明太チーズクリームうどん," White Mentaiko Cheese Cream Udon 1,180 JPY (tax included)
The visually striking dish is a hit on social media, and is generously topped with cream, almost concealing the udon beneath it. However, the cream itself is not flavored.
The key to the White Mentaiko Cheese Cream Udon is the harmonious balance of flavors. It features udon noodles coated with a combination of dashi-soy sauce, mentaiko (spicy cod roe), and butter. The dish is topped with a powdered cheese to create a rich and creamy flavor without the cream sauce itself having a overwhelming taste.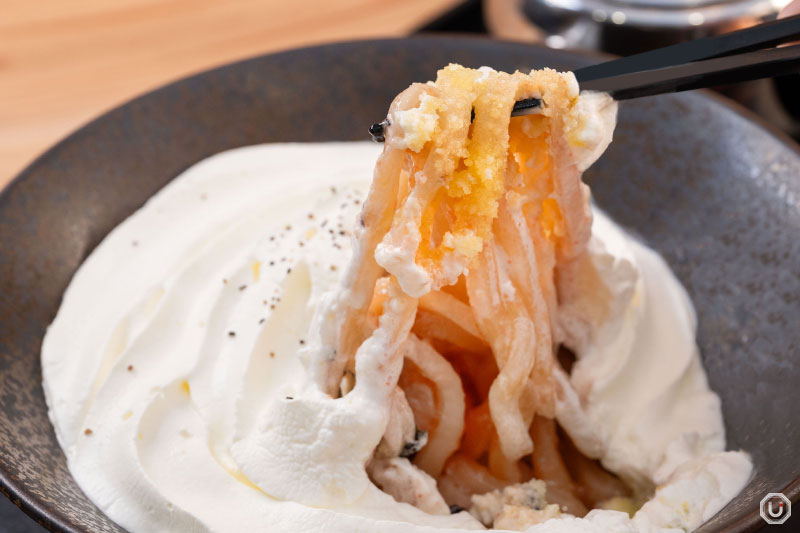 Beneath the cream, the noodles are topped with powdered cheese
The perfectly balanced combination of mentaiko and butter, along with the addition of soy sauce-based dashi, imparts a Japanese-style flavor. The cheese adds a rich depth of taste on top of that.
By adding some of the tsuyu (udon dipping sauce) mid-meal and transforming it kake udon (udon enjoyed in a soup) dish, the flavor becomes light and refreshing.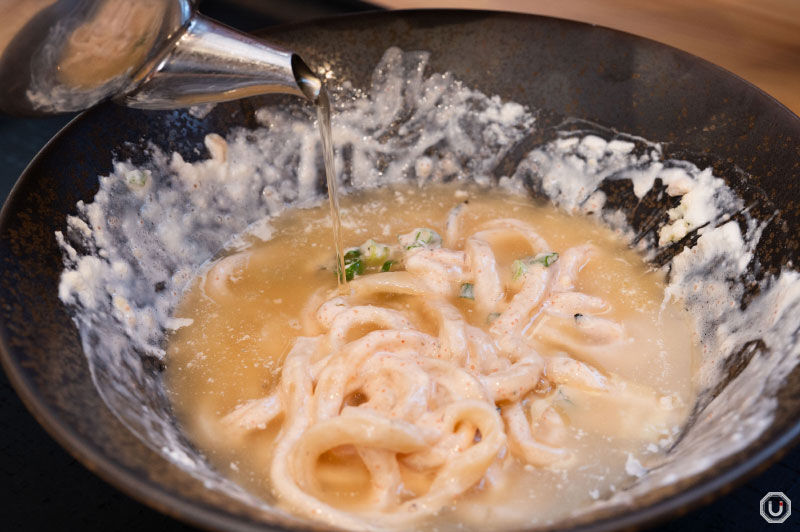 Mid-meal, you can pour dipping sauce over the udon
Steven praised the White Mentaiko Cheese Cream Udon, describing it as "unlike any udon he's had before" and a double-delightful experience in a single meal.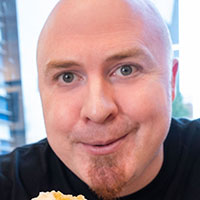 The udon has a fantastic chewy texture, and adding the broth to the udon during the meal makes it even more delicious! It's a whole new and enjoyable way to savor udon, especially for foreigners.
The "Chicken Tempura Tartar Sauce Topped Udon" has an especially delicious tartar sauce
You can really appreciate the pleasant firmness of the udon noodles at Yamashita Honki Udon when you eat them in a cold udon dish, where they are soaked in cold water.
One of the most popular options among cold udon dishes is the "Chicken Tempura Tartar Sauce Topped Udon," which features three pieces of chicken tempura topped with a special tartar sauce.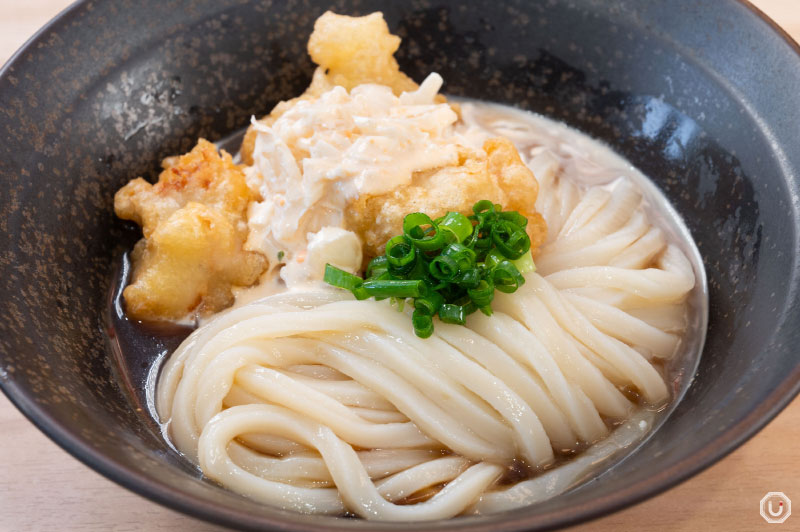 "鶏天タルタルぶっかけうどん," Chicken Tempura Tartar Topped Udon 990 JPY (tax included)
The chicken tempura, seasoned with ingredients like pepper and garlic, is tender and becomes increasingly juicy as you chew.
The restaurant's original tartar sauce features a distinctive flavor with a tangy kick from vinegar and homemade onion pickles.
On top of that, the finely chopped onion pickles add a chunky texture to the dish, providing a delightful contrast.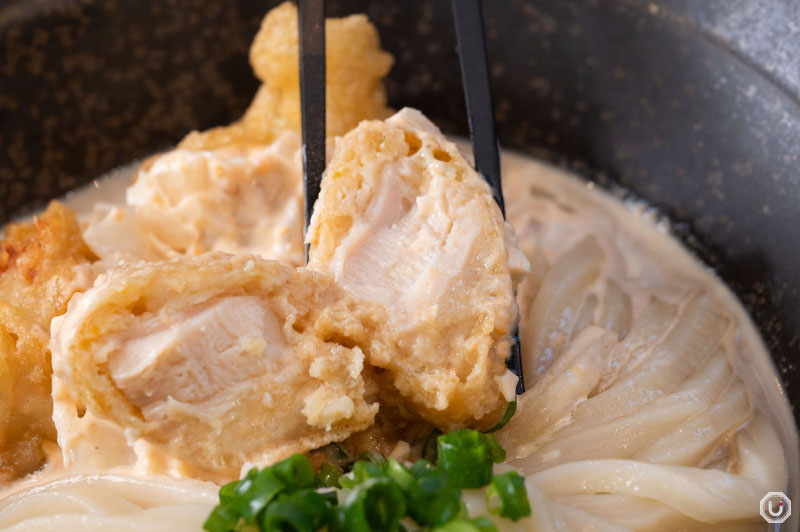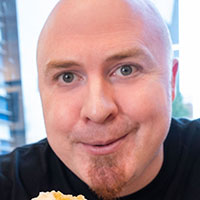 Tempura is beloved abroad, but chicken tempura may not be as well known as other types.
The chicken tempura at this place is crispy on the outside, and the chicken itself is incredibly tender and juicy, making it a perfect match for udon!
The classic "Tempura Udon"
The restaurant's "Tempura Udon" is a luxurious bowl of udon with 5 types of vegetable tempura, including pumpkin, sweet potato, green pepper, eggplant, and carrot, along with shrimp tempura as toppings.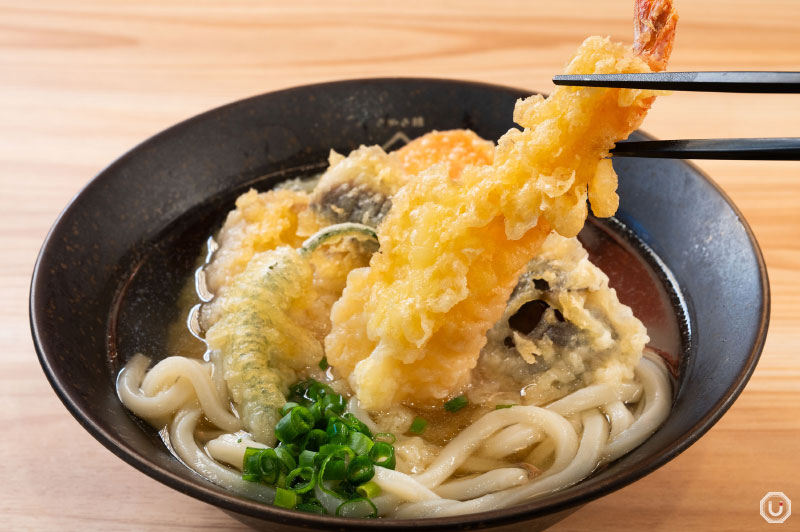 Topped with 5 types of vegetable tempura and shrimp tempura as well
The shrimp tempura has a crispy and thick coating, providing a delicious texture, and its generous size will make you feel like you're eating like royalty.
All of this for just 1,040 JPY (tax included) is quite the deal.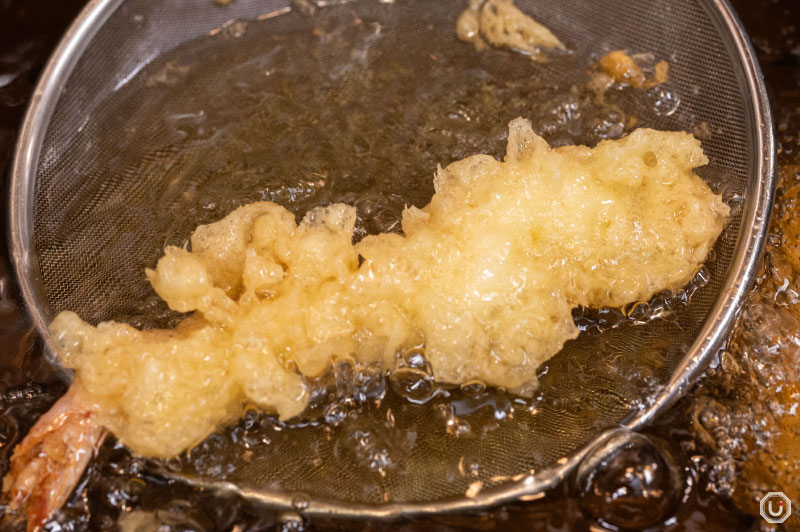 The tsuyu used for this udon dish is seasoned differently from the one used for the cold udon used at Yamashita Honki Udon.
The warm udon broth is clear, with a more pronounced sweetness than saltiness.
The restaurant has refined its blend of dashi with multiple improvements, and its deliciousness can be truly appreciated in the warm udon broth.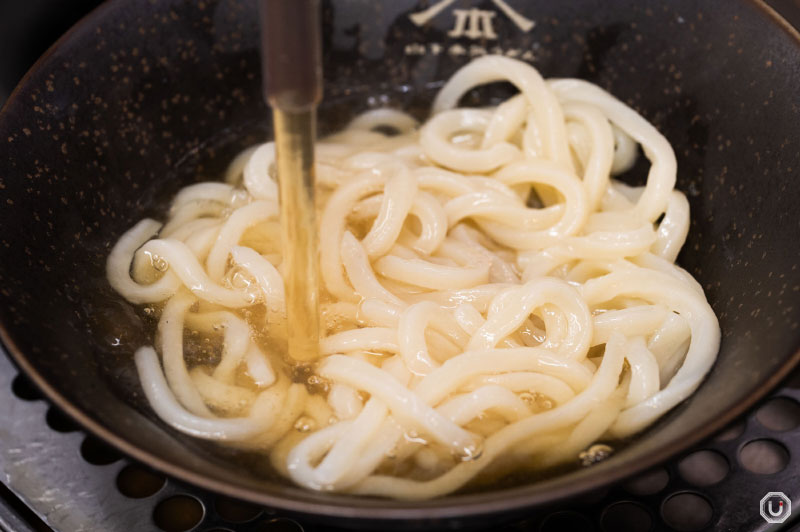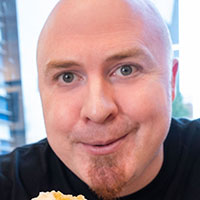 The tempura in the Tempura Udon is fried to perfection, and the fantastic crispiness of the vegetables and shrimp complements the noodles beautifully!
It's truly delicious, and there were plenty of tempura, so it left me quite full!
You can order individual tempura items, and they also offer side dishes like tamagoyaki, Japanese rolled egg omelette.
Many diners enjoy ordering a side dish while having a drink, and then ending their meal with udon.
Since the restaurant is open 24 hours, you can visit at your convenience, and the fact that they provide support for languages like English and Chinese makes it a great recommendation for foreign tourists.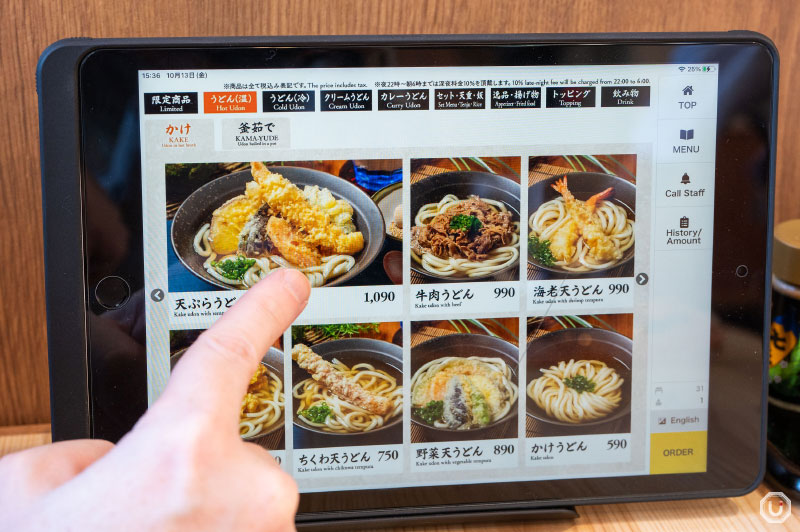 Touchscreen support and menus are available with English and Chinese language
With its central location in Kabukichō, it offers exceptional convenience. Discover the charm of innovative udon at Yamashita Honki Udon and enjoy some all new flavors!
Information
Store name
山下本気うどん 新宿歌舞伎町
Yamashita Honki Udon Shinjuku Kabukichō
Address
Caddo Building 2F, 3F, 4F, 1-21-12 Kabukichō, Shinjuku-ku, Tokyo

Access
Seibu-Shinjuku Station 2-minute walk from Seibu-Shinjuku Station Main Exit

Seibu Shinjuku Line(SS01)

---

Shinjuku Station(SJK) 5-minute walk from Shinjuku Station East Exit

JR Yamanote Line(JY17)
JR Saikyō Line(JA11)
JR Shōnan Shinjuku Line(JS20)
JR Chūō Line Rapid(JC05)
JR Chūō Sōbu Line(JB10)
Keiō Line(KO01)
Keiō New Line(KO01)
Odakyū Line(OH01)
Tokyo Metro Marunouchi Line(M08)
Toei Shinjuku Line(S01)
Toei Ōedo Line(E27)

Phone number
03-5291-3002
Reservations
Not accepted
Payment

Cash
Credit cards(American Express・Diners・JCB・Master・UnionPAY・VISA)
Transportation-related electronic money (Suica, etc.)
Electronic money(iD)
QR code payment(Alipay・au Pay・d Payment・LINE Pay・Merpay・PayPay・WeChat Pay)

Service charge/Table charge
Service charge 10%
if you enter the restaurant between 22:00-6:00
Hours
Open 24 hours
Holidays
No fixed holidays
Unscheduled holidays
Seating
45 seats
13 counter seats, 32 table seats
Smoking
All seats are non-smoking
Official website
https://yamashita-honki-udon.com/
Other information

Digital tablet menus are available with English and Chinese language
Please ask staff about allergy-friendly menus; vegan, vegetarian, and halal menus are not available
Wheelchair-accessible
Take-out and delivery service are available
Luggage storage space is available
Wi-Fi is available
Posting of food photos and videos on SNS is allowed; however, please ask staff about live streaming
Please ask staff about separate billing